Article updated on 22/03/2021 following the publication of Decree No. 2021-272 of March 11, 2021, easing the entry and exit conditions of the national territory for travel outside the European area.
The French President, Emmanuel Macron, announced at the European Council on January 21, 2021, that as of Sunday, January 24, 2021, France would require a negative PCR test, performed 72 hours prior to departure, for all travelers, including those from European Union countries (as well as Andorra, Iceland, Liechtenstein, Monaco, Norway, the United Kingdom, San Marino, the Holy See, and Switzerland) wishing to enter the French territory.
Decree No. 2021-57 of January 23, 2021 made this announcement official.
Thus, any traveler aged 11 years or older wishing to arrive in France from any country in the world is required to present the result of a virological screening test (RT-PCR) not concluding to contamination by COVID-19 performed 72 hours before departure.
In addition, all travelers wishing to enter France must now justify
A compelling reason
Or a return to France from a trip started before January 31, 2021 (if applicable)
To be able to enter the national territory.
It is important to note that this measure does not apply to the following nationals:
Cross-border workers
Travelers arriving from a European Union country who have not stayed in a country outside the European Union for 14 days prior to their arrival;
Nationals from the following countries ("Green List Countries"): Australia, South Korea, Israel, Japan, New Zealand, United Kingdom, and Singapore. (Under Decree no. 2021-272 of March 11, 2021)
All travelers entering France (excluding border workers) must continue to comply with health protection measures (PCR test less than 72 hours negative and be able to present the declaration on honor). This measure also applies to countries on the "green list."
The French Government has also made the following recommendations:
Upon returning from a European country trip, it is strongly recommended to isolate oneself for seven days once one arrived in France and then repeat a second virological screening test (RT-PCR) at the end of these seven days.
Upon returning to France, it is recommended to download the TousAntiCovid application, to continue to scrupulously respect the barrier and separation measures, to wear a mask, and to be vigilant and responsible in case of symptoms or contamination.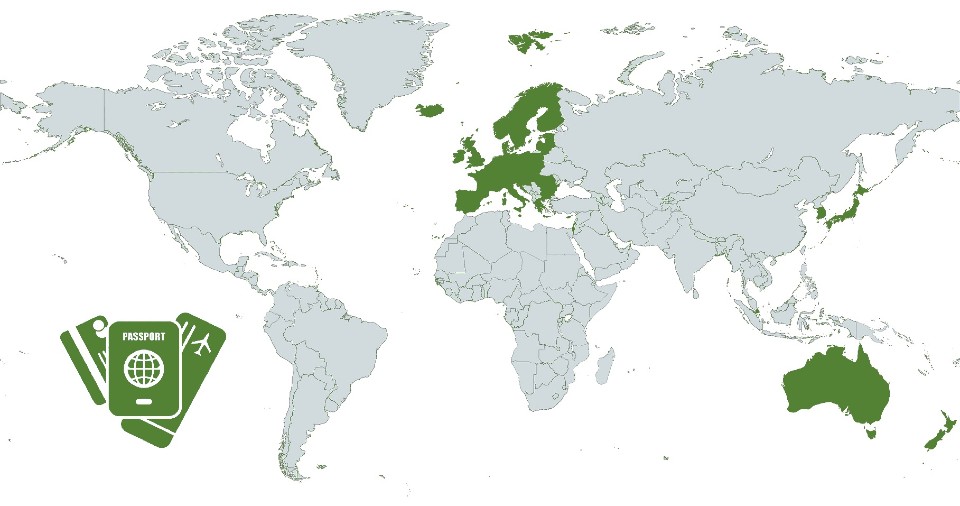 Don't also forget to read our news about the third lockdown in 16 French departments
Sources: