This overview serves as a snapshot of the complex challenges currently faced when dealing with the Parisian rental market.
The Paris rental market is currently facing a crisis marked by several interconnected challenges, including a surge in seasonal lets, a drastic reduction in the supply of rental properties, energy efficiency concerns, falling property loans, rising mortgage rates, and soaring rental prices. This document offers a summary of the critical issues affecting the Parisian rental market and their implications.
The dynamic behind a drastic reduction in property supply
While Paris and its metropolitan area have always been a tense real estate market, a few different factors have seen, between 2019 and 2023, the supply of rental properties halved, exacerbating the demand-supply disparity and intensifying competition among potential renters.
Paris and its suburbs are generally divided into the first (closest) ring (couronne) and the second ring: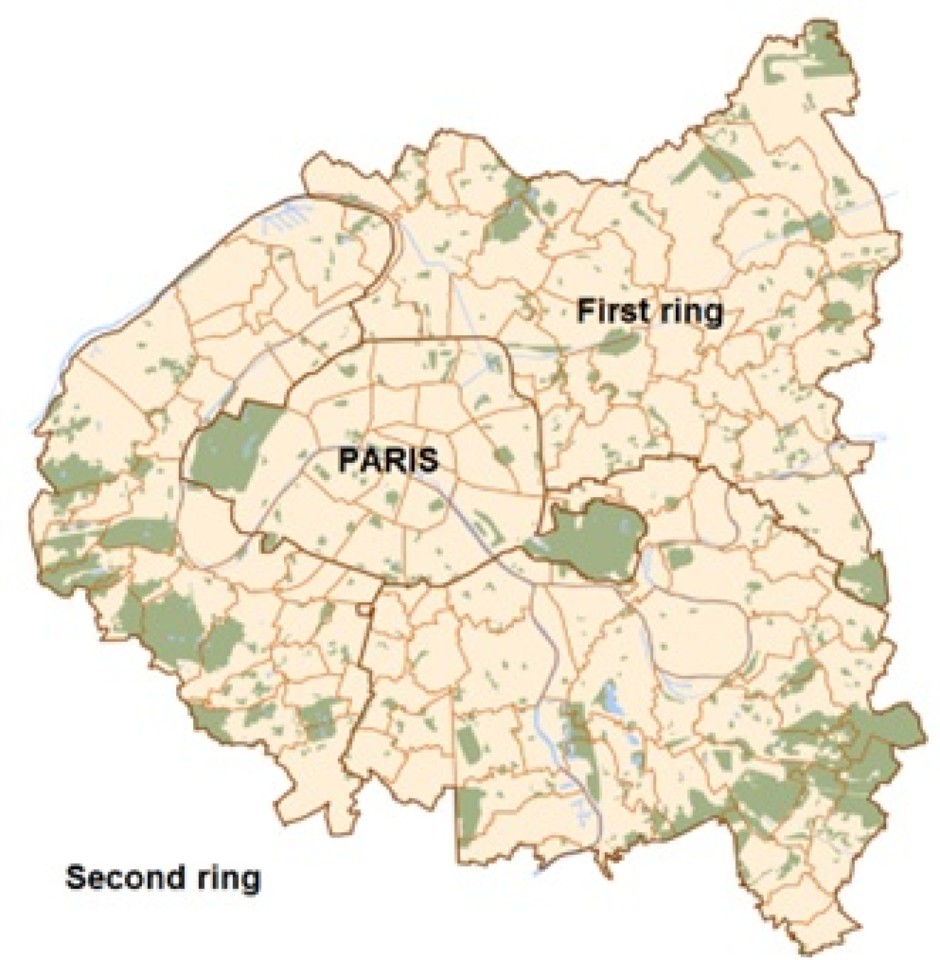 The following update mainly regards Paris and its first ring, the second ring being somewhat less affected by the following factors:
Non-traditional rental surge:
Ahead of the Paris 2024 Olympics, a significant increase in seasonal rentals has been witnessed, this type of shorter-term leases rising by 18% over the last two years. This trend has added pressure to the already competitive rental market.
Additionally, many property owners are favoring renting furnished accommodations, driven by favorable tax policies for furnished properties.
Soaring traditional rental prices:
Traditional rental prices are following the same rising trend as shorter-term rental prices in expectation of the 2024 Olympics.
Rising mortgage rates:
One of the primary drivers of the property market's deterioration is the continuous increase in mortgage rates, surpassing 3% and projected to approach 4% by year-end (to be compared with rates hovering around 1% in December 2021).
These rising rates are restricting affordability for potential buyers.
As a result, Loans granted have fallen by more than 50% since the spring, impacting the overall rental inventory negatively during the same period.
The ensuing intense level of competition
As a result of these multiple challenges, factors, a highly competitive and dynamic environment has emerged, making it increasingly difficult for renters to navigate.
With an increasing gap between a rising demand and a stagnating offer in properties, property owners and real estate agencies have the upper hand and thus tend to:
Impose the timing of visits (often-times grouped visits with other potential rental candidates).
Impose the lease type (short-term leases, civil code leases, etc.) and tend to shy away from the traditional ALUR-law lease which is far more protective of the tenant.
Focus their analysis of rental files heavily on the levels of guarantee offered by the candidate: the gold standard remains a physical guarantor based in France (even for those renters without a trial period!) but alternatives (private insurance, bank guarantee, etc.) are also considered.
Feedback from our local consultants hint at an even dire situation when dealing with real estate agencies:
Many of them will not respond to emails and voicemails.
They are in constant search for properties to rent as the inventory is so low.
Typically, a property put on the market on any given day at 9:00am will have received interest by more than 100 people by noon and will be rented within the same day.
This intense competition is at the heart of a very difficult situation like never before for potential tenants but Home Conseil Relocation's impeccable image on the market, the direct connections of our consultants with local agents and our 30+ years of experience in the market still make it possible, albeit difficult, to successfully navigate this ever-changing environment.
How to circumvent some of these issues
Home Conseil Relocation has helped assignees navigate the tough Parisian Market for over 30 years and we remain committed to finding solutions to these issues.
Amidst this challenging environment, here are some recommendations, rooted in our deep knowledge of the real estate market to help alleviate some of the adverse consequences of the current state of the market:
Trusting your local consultant's knowledge of the real estate market
Being very reactive around the time of your home finding which may have to be broken down into more than two half-days to ensure a full day's worth of visits can be put together. Also, a few hours of delay in your response may be the difference between having your rental file accepted or not!
Remaining flexible on your research criteria is, from our standpoint, the most important advice we can provide to make your home finding process successful: not all boxes may be ticked by the properties proposed to you (budget, lease type size, location, etc.) but keep in mind diplomatic clauses are usually a must in France which means switching properties when the market relaxes is always an option!
With this mindset and the support and dedication of our team of Client Managers and local consultants, chances of a successful home finding will increase greatly!
Looking ahead
From our vantage point, the market should continue to worsen at least until the Olympics next summer.
Indeed, interest rates continue to be on the rise and properties will not enter the market enough until this very tense period to alleviate the pressure.
Next fall, following the Olympics should however show signs of the market relaxing with an influx of properties previously rented on a short-term basis.
Looking further ahead, one additional topic is to be considered for a long-term analysis in light of recent changes in French law amidst the ecological transition of the country:
Indeed, in France, properties are mandatorily subject to an energy efficiency and carbon emission diagnostics to be put on the market, providing an A to G notation to each property (A being energy-neutral, G being very energy-hungry).
New laws as part of the ecological transition have set in place a scheme towards limiting the worst-noted properties progressively:
Starting January 1st, 2025, only properties noted F and above can be rented.
Starting January 1st, 2028, only properties noted E and above can be rented.
Starting January 1st, 2034, only properties noted D and above can be rented.
In the Parisian region, 55% of properties are rated E, F, or G on energy efficiency scales, raising concerns about their suitability for tenants without renovation work.
Sources: